Support WCS
Support WCS
~Box tops is one of America's largest school earnings loyalty programs.
~School's can use Box Tops cash to buy whatever they need.
~You can send Box Tops to school anytime.
~Each Box Top is worth 10 cents for your school.
     Every school year is the time to relink your Harris Teeter card (you need to do this every year) for Wayne Christian to benefit from their TIE program.  This is a very simple and free way of financially supporting WCS.
     Start recycling used printer cartridges, and cell phones.  You'll help us earn cash and supplies while keeping our Earth clean and green!  WCS families you can help by asking businesses and churches to help donate these items and bring them to the school.  Also bring anything you may have from home to recycle here at WCS.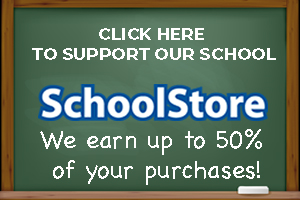 SchoolStore.com is an online shopping mall where over 200 nationally known online merchants have agreed to give a percentage of sales to K-12 schools. Companies like WalMart.com, Sears, Target, DisneyStore.com, Family Book Store, and Oriental Trading Company participate. Most merchant contributions to your school will average 5%-10% but some go as high as 50% of sales!  If you have any questions contact Beth Shook at bshook@waynechristian.org.
What is AmazonSmile?
AmazonSmile is a simple and automatic way for you to support your favorite charitable organization every time you shop, at no cost to you. When you shop at smile.amazon.com, you'll find the exact same low prices, vast selection and convenient shopping experience as Amazon.com, with the added bonus that Amazon will donate a portion of the purchase price to your favorite charitable organization. You can choose from nearly one million organizations to support.